9.5/10 – Review by Susanne Sinmara
W.T.C.Productions  – 27 February 2015
Greek Black Metal has a certain flavour, and if it is lanced with occult themes, it is a rather distinct flavour. ACHERONTAS have been going for quite some time, having risen from the ashes of Stutthof. They have consistently put out excellent albums since 2007, and a lot of splits with bands like Leviathan, Drowning The Light, Nightbringer, and a live album in 2014.
The new, fifth, album, Ma-IoN (Formulas of Reptilian Unification) explores the depths of the Primal Goddess, and for those who are willing to open their minds and truly trying to understand the meaning of their songs, there is a lot to dive into. The music is just a ritualistic means to express the mysticism behind ACHERONTAS. In the press blurb V. Priest – singer and guitarist – explains it as follows:
"From the depths of the Typhonian tradition, Ma IoN dives into the most Stygian waters of the Primal Godess to reveal the vast atavistic elements of the past unto a new Reptilian Prism. Unification of the sacred shamanic formulas and the dark Typhonian sources, the matriarchic tunnels of Layil with the sun-clad halls of Ra. Invoking the primal Therionic Self to enable the transformation of the sorcerer and calling upon the entities of Knowledge, Ma IoN forms a key to unlock the mysteries hidden beneath, far from the modern degradation of the nowadays circus, so-called imbecile, hipster occult BM scene. We do not belong in any of your poisoned scenes or part of your public relationship parties of entertainment… We are here to serve the magical current of the ancients, the underground art of the '90s era and to offer a magical provocation to those with eyes to see and feel their potential, to stir the stagnated waters of reality. We ignite the torch to burn the veil and unlock the subconscious of the dreamer to hunt and embrace the Luciferian adversary. These are not just empty words, but shells that reform in Chi so the Great Planetary Work to be carved."
For those who are mainly interested in the music, they are offering a heady mix of far eastern shamanic music with second wave black metal. Supported by a host of guest musicians from Abigor, Malign, Nightbringer, Black Seas of Infinity, Emme Ya, and Tatir, this makes for a very varied listening, however it feels at times that too many cooks spoil the broth. It feels too fragmented at times. While Amen-Ti went very much into  shamanistic depths
with its vast soundscapes of almost ambient phases, Ma-IoN is a tad more melodic and feels heavier. It also conjures up an even darker atmosphere. 
At a whopping length of over 70 minutes it feels at times a bit overwhelming to listen to. However, you will not be disappointed: it's not meant to be an easy-listening album, but an opus that requires time, dedication and an open mind.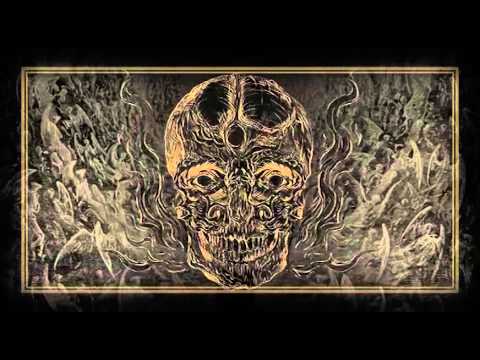 Tracklist
01.Fires Of Prometheus
02.Nereid Tide Of Neptune´s Rudra
03.Convolut-ion, Manifestat-ion, Secret-ion, Karma-lravatl The Thunders Emerged
04.Ma-Ion ´Formulas Of Reptilian Unification´
05.Permutation In The Aetheric Void (Ma-Ion Sacred Seal)
06.Shaman And The Waning Moon
07.Lunar Transcendence & The Secret Kiss Of Nut
08.The Awakening Of Astral Orphic Mysteries – Behind The Eyes Of Irida
09.Copper Arcana
10.Therionic Transformation
11.Orgiastic Feast Of Flesh, Beheld Thine Vicissitude